Campus Art
---
McHenry County College has four galleries on campus with an average of thirty exhibitions per year: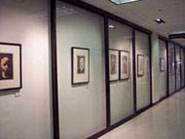 Epping Gallery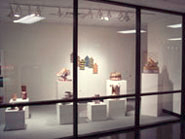 artspace144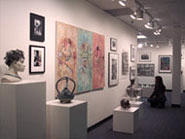 Gallery One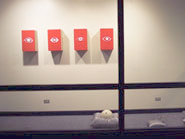 Gallery Two
Gallery exhibitions include works from emerging and established artists from local, regional and national locales. The galleries feature diverse solo and group exhibitions with the intent of exposing students and the community to the wide range of media, styles, and content utilized in contemporary art practice.
Visiting artists often present lectures and workshops in conjunction with exhibitions. The galleries are also used for exhibits of student work and specific course-related installations and projects. Please check the gallery exhibit schedule for updates. All galleries are free and open to the public.
In addition to rotating gallery exhibitions, there are numerous selections of permanent and loaned works displayed on campus.
The Permanent Art Collection is displayed throughout the main campus and off-site locations.
The Portrait in Print Collection is on permanent exhibition in the MCC library.
Large-scale sculpture is located in several sites on the MCC campus.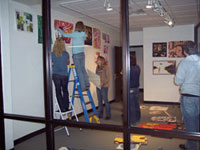 MCC students installing an independent study project.