Fitness Center at MCC
Open to students, community members, and employees. Join today!
The MCC Fitness Center offers friendly staff, a relaxed atmosphere, and comprehensive personalized fitness instruction.
---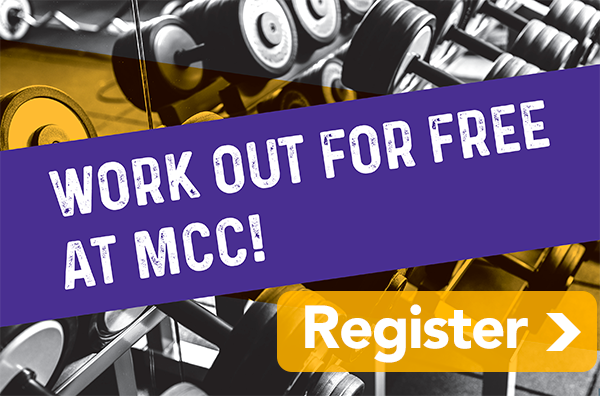 HFE 120 Physical Fitness
Pass any section of HFE 120 with a "C" or better.
The next five consecutive MCC's semesters, you're eligible to exercise for free in the MCC Fitness Center. You just have to be enrolled in six credit hours at MCC.
---

 For general questions, or to schedule a personal fitness evaluation, call (815) 455-8551.
---
Important: Read the "Before You Begin" section before signing up for a membership