The MCC Store
The MCC Bookstore has supplies for all of your course needs and the latest in college apparel, and accessories.
Save money every time you shop in the MCC Store with your Roary Rewards Card!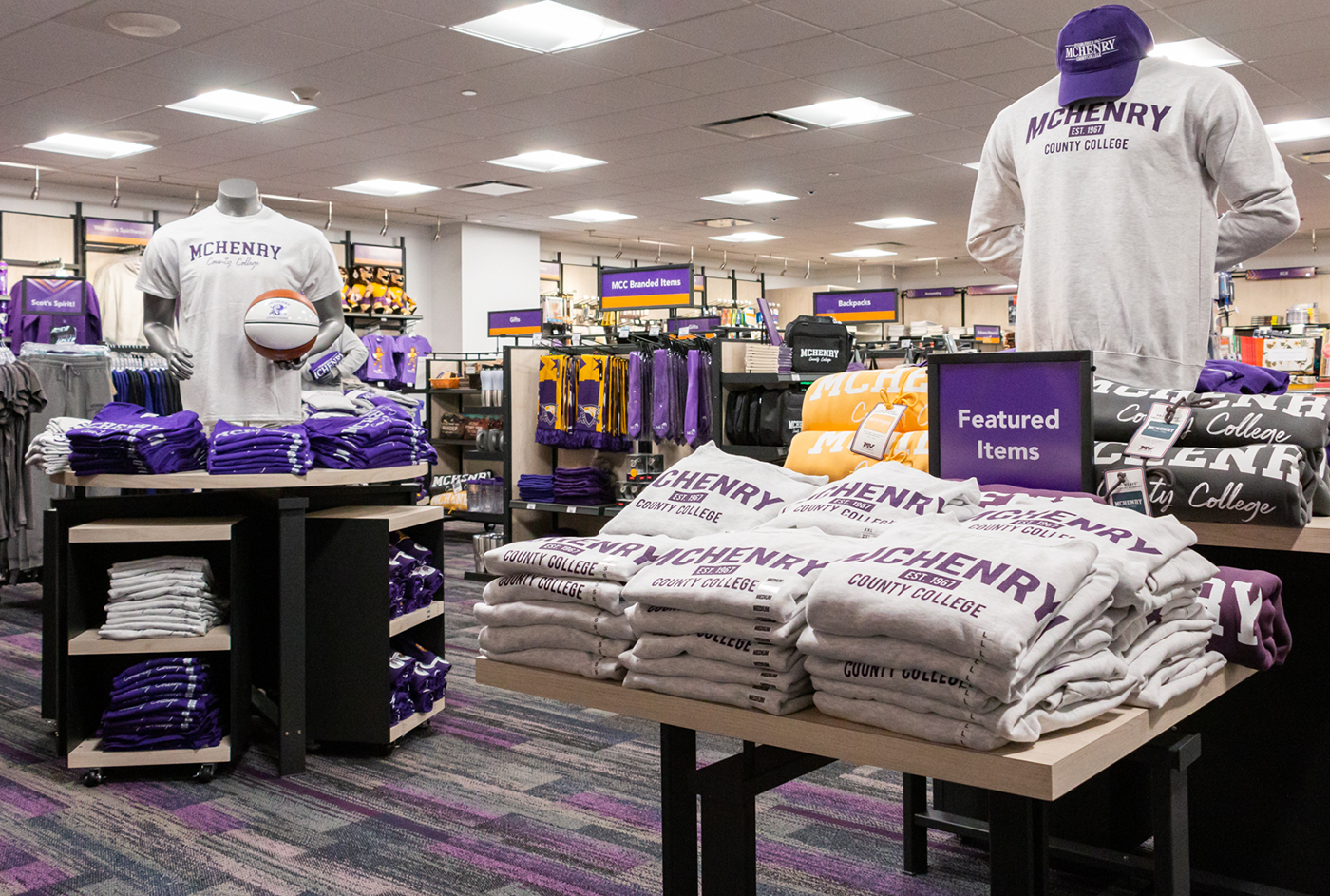 The newly renovated MCC Store features an inviting, open entrance and modernized display window, expansion of shopping space and offices, the addition of fitting rooms to try on apparel, and an updated, fresh look.