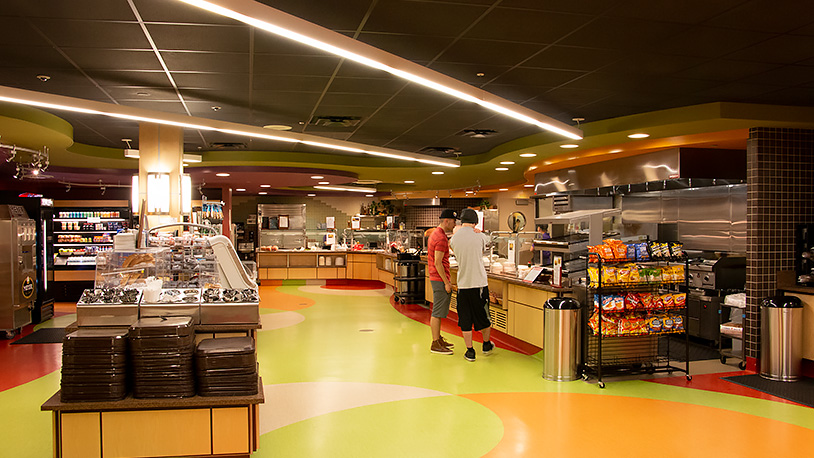 MCC Café
The MCC Café is open for pickup orders only, and with limited menu options. To order from the Café, visit the online ordering site
Pay for all orders at the time of pick-up.
You'll be notified when your order is ready for pickup. Orders will be distributed at the Café gates in a contactless, to-go style.
Order breakfast from 8–10:30 a.m. and lunch from 11 a.m.–2:15 p.m., Monday–Thursday.
The Café closes for pickup at 2:30 p.m.
After 2:30 p.m. and on Fridays, a cooler containing prepackaged food and beverages will be available outside the Café gates. These items can be purchased by placing exact dollars in a cash drop box located on the table next to the cooler. The cooler area is run on the honor system, but video surveillance will be in use.
Commons Seating Availability

Adhering to COVID-19 Safety Guidelines, the dining area is currently set up for a maximum of 50 people. There can be no more than 6 people dining together at any one table. If you use a table, you must disinfect the table and chairs using the disinfectant and paper towels that are located on each table.

Vending Machines

Vending machines are available as normal and are disinfected regularly.

Drinking Fountains

All normal drinking fountains have been turned off out of precaution, but bottle filling stations across campus are currently operational.

Download this week's menu for soups of the day
---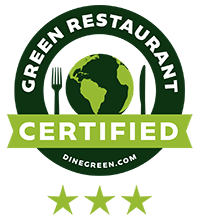 We've earned a 3-Star Certified Restaurant status! We were assessed through 46 steps and earned 175.76 GreenPoints™!
---