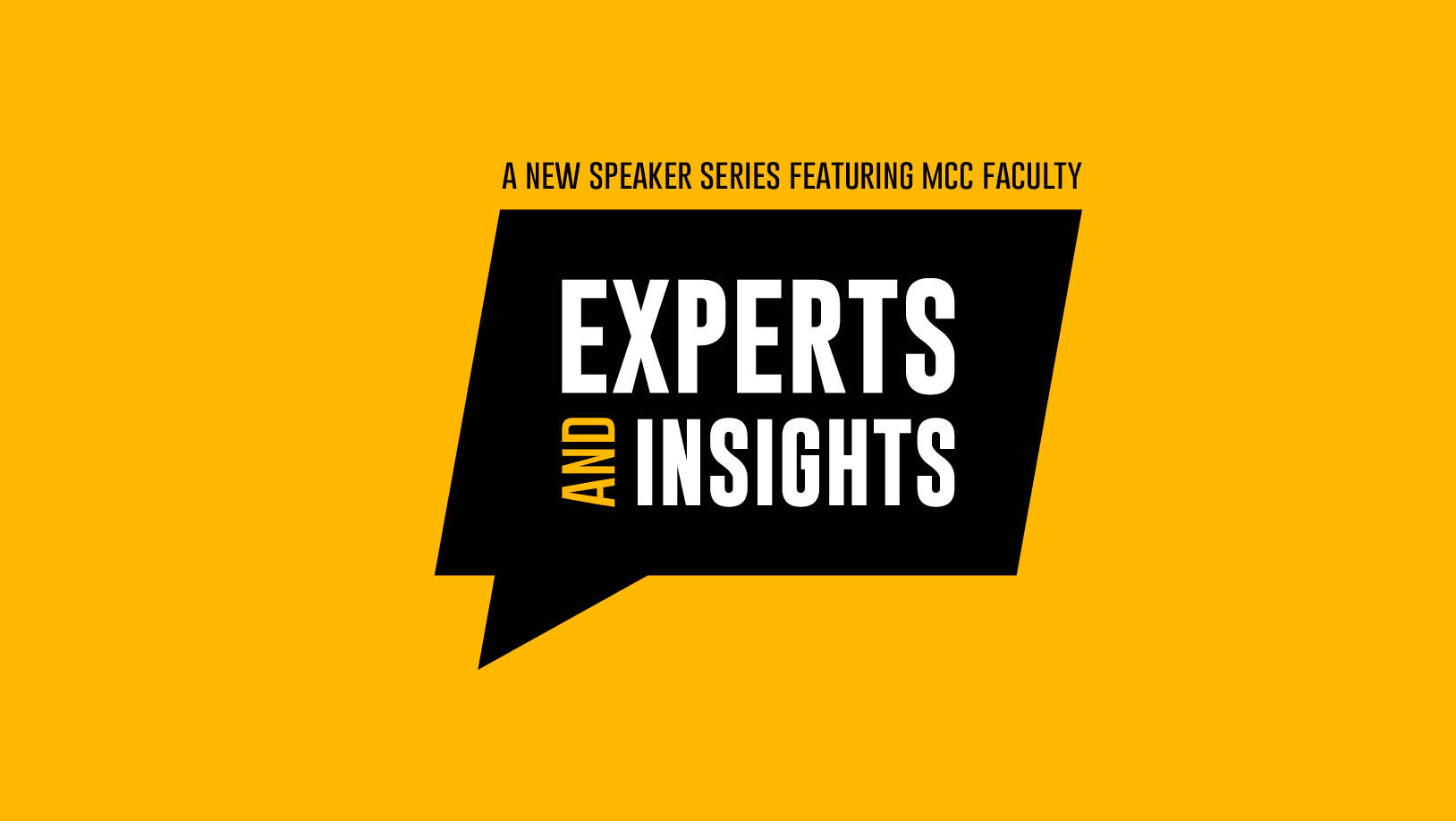 Experts and Insights
A Speaker Series Featuring MCC Faculty…
This free educational series is a unique opportunity to connect MCC employees, students, and residents to cutting-edge topics that directly impact our local economy and community. The speaker series is free and open to the public but registration is required. Registrants will receive a link to the webinar the day before the event. Registering qualifies you to view the session via Zoom or in person at the college.
If you need an accommodation or a sign language interpreter, contact the Access and Disability Services department at (815) 455-8766 or disabilityservices@mchenry.edu.
Missed a lecture? Watch past lectures
Language, Literature, and Learning: Calling for LatinX Inclusion
Kate Midday
Thursday, September 30, 2021, at 6 p.m. in person in the Conference Center (Rooms A211, 213, 215) and via Zoom | Registration requested but walk-ins welcome
The Latinx population makes up the largest portion of our county's diversity—but unfortunately, this group is often left out of American curriculums. Latinx literature, in particular, is not often found on required reading lists, and Latina literature even less-so. In a literary study of Latina/x storytelling and theory, Kate Midday will use original research to point to the vast differences amongst this large group of peoples and geographies. Attendees will leave with a new appreciation and understanding of the LatinX experience and a recognition of how much we still have to learn, through a thoughtful approach to ensuring all our students and neighbors are included, respected, and understood. A list of recommended readings will be provided.
Register for Language, Literature, and Learning
 Meet the Speaker
Kate Midday is a full-time English faculty member at McHenry County College where she teaches Women's Literature, Children's Literature, Introduction to Literature, and both articulated levels of college composition. She was named MCC Faculty of the Year in 2011 and is a NISOD award recipient.


---
Introduction to Hydroponics
Rich Tobiasz
Thursday, January 20, 2022, at 6 p.m. in-person and via Zoom | Registration requested but walk-ins welcome
Hydroponics is used to grow a wide variety of vegetables, herbs, flowers, and small fruits. In this session, we'll examine the use of hydroponics as a soilless method of growing plants while incorporating first-hand information from the MCC Greenhouse hydroponic production bay. Attendees will also learn how hydroponic systems can easily be adapted for home use.