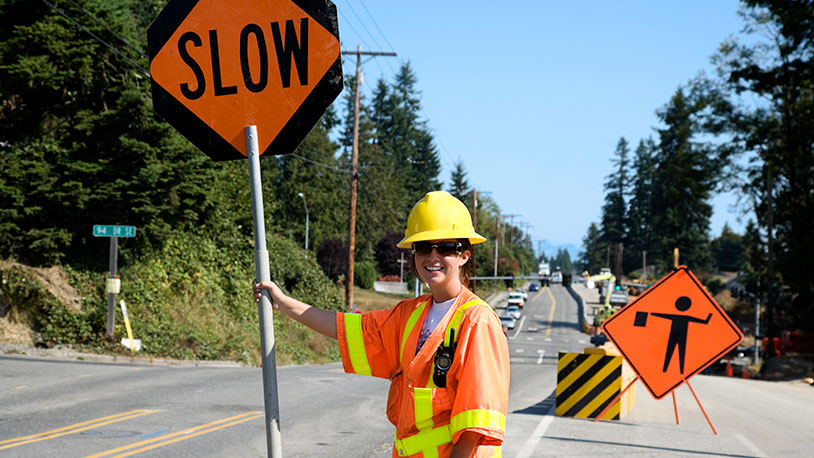 Flagger Certification
This four-hour course is a must for novice and experienced construction work zone flaggers.
Employers, MCC offers a local opportunity for your employees to earn their IDOT- and OSHA-required flagger certificates from the National Safety Council. National Safety Council certifications are good for three years.
The primary objectives of the course are to train flaggers to provide safe passage of traffic through, and around, work areas, and to minimize confusion by bringing standard flagging procedures to our nation's highways. Controlling traffic through work areas is one of the most important and dangerous operations in construction maintenance.
Your work zone crew will learn:
Thorough understanding of flagging procedures and proper use of required equipment.
Improved flagging skills from hands-on training, classroom activities, and a flagging skills test.
Enhanced ability to coordinate traffic movement through the work zone.
See course dates and register for Flagger Certification, Course Code USV-U09 »
Register your employees for flagger certification training »