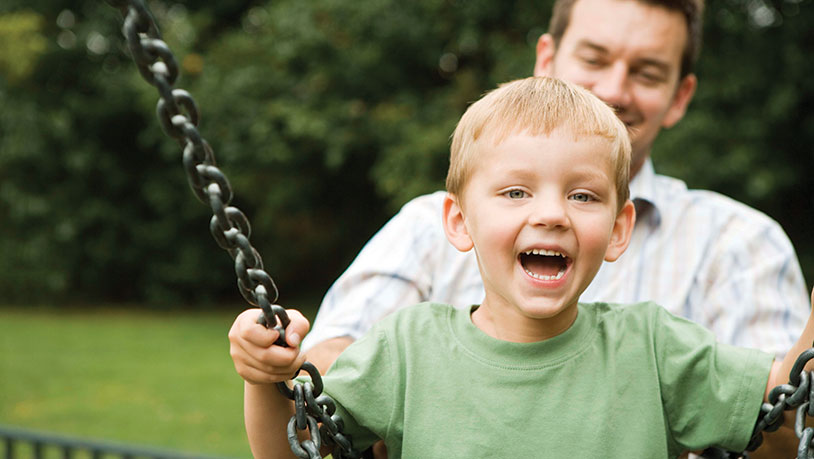 Focus on the Kids
Focus on the Kids is mandated for any parents in the process of divorce or unmarried parents who have family case proceedings in the McHenry County Family Court in which minor children are involved.
The program is designed to minimize conflicts and promote positive communication between parents while providing insight on the impact of divorce/parent separation on children. Parents will learn to set aside their differences to work more collaboratively with the other parent while focusing on supporting and identifying the needs of their child(ren). Parents are reminded that they remain in each other's lives for as long as they have a child(ren) together and are encouraged to continue using these skills long after divorce or custody litigation has ended.
Program facilitators have extensive experience with divorce/parent separation and its effects on children. They are mental health professionals with a Master's Degree in the field of mental health or practicing attorneys who specialize in Family Law, however, they do not provide any counseling or legal advice.
Registration Information
Register by calling (815) 479-7591 and providing credit/debit card information to pay the $90 fee or by downloading, completing, and mailing this Focus on the Kids registration form.
All major credit/debit cards are accepted. Other forms of payment can be taken at MCC's Main Campus at the Registration and Records Department at 8900 US. Highway 14 in Crystal Lake (Building A).
Answers to Commonly Asked Questions

Parents are required to have an open divorce or family case in McHenry County before they can register or take the class. This class is not intended for parents who have a criminal case.

Parents must successfully complete one four-hour class. Classes are being held in person at the Shah Center located at 4100 W. Shamrock Lane in McHenry and not on the main campus of MCC.

Parents are not allowed to attend the same class together and children are not allowed in the class. Please make childcare arrangements.

Parents must arrive on time or will not be admitted.

Focus on the Kids classes are typically held three times a month consisting of two Saturdays from 8 a.m. to noon and one weeknight from 6 to 10 p.m. Class sizes are limited and fill quickly so do not wait to register.

Following successful completion of the course, parents will receive a certificate of completion at the end of class. Parents must file their certificates with the Court.

Parents are required to provide their own interpreter for their primary language. Sign language interpreters will be provided by MCC. Contact (815) 479-7591 should you require any other accommodations.

Do not come to class if you have signs/symptoms or known exposure to COVID-19. See our COVID-19 information.

Call (815) 479-7591 or notify us via email focusonthekids@mchenry.edu to reschedule. There is a $20 fee to reschedule your class with advanced notice. "No shows" will be required to repay the $90 fee to reschedule.