Chi Upsilon Chapter of Phi Theta Kappa
International Honor Society at MCC
Learn more about us! Check us out in Canvas »
For current students only - use your myMCC login.
Who We Are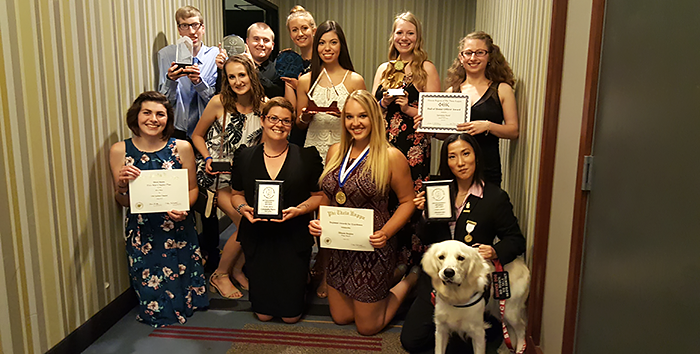 Students from the Chi Upsilon chapter accepted several awards at the June 2018 Illinois Regional Convention. Pictured: Brandon Cipolla, Matt Carter, Madison Schweitzer, Kim Campos, Jessica Swanson, Savanna Held, Lauren Stygar, Sarah Meyer, Katie Yohe, Paige Meyer, and Michie Ota with service dog, Peace.
How We Serve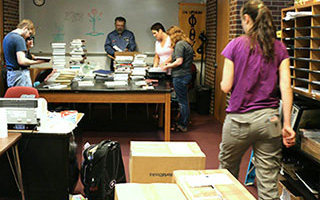 Books for Africa Packing Party. Funds raised from the Books for Africa book drive are used for chapter scholarships.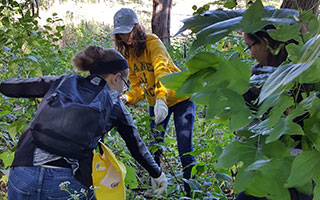 Students work to restore wetlands at Boger Bog as part of the 2018 Honors in Action Project