Study Abroad Programs through McHenry County College
Live and study abroad for one semester!
Experience studying and living abroad through a study abroad program. Receive MCC credit for the classes you take at a college or university abroad. Fall, spring and summer semester programs available.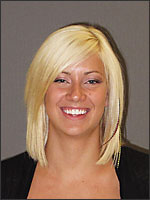 McHenry County College student Kylie O'Halleran of McHenry is taking her Spanish lessons to new levels this fall semester as she studies abroad in Seville, Spain.
She is studying abroad to strengthen her Spanish-speaking skills and to learn the cultures of Spanish-speaking people first-hand.
"I like the cultures of the Spanish-speaking people. They're friendly and willing to talk to new speakers, like me." Read more from Kylie »
---
Through ICISP, McHenry County College students may participate in study abroad programs in the following countries:
Austria
Costa Rica
England
See the benefits of an ICISP program.