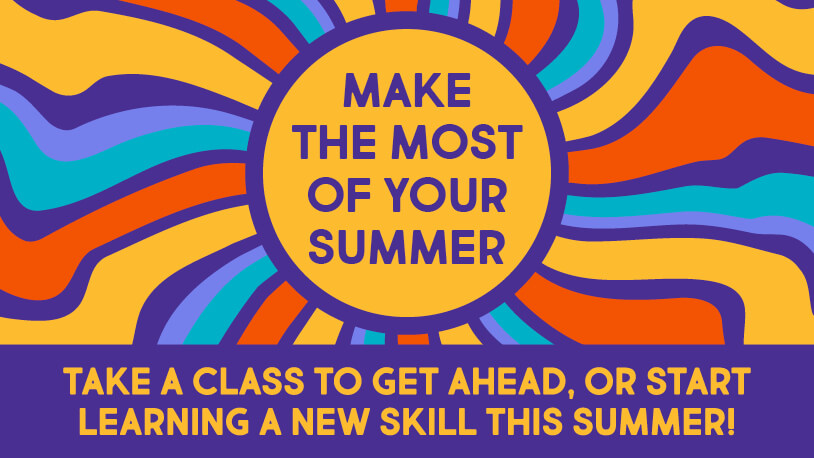 Summer Registration
Whether you're starting college in the fall or just home for the summer, MCC's large selection of transferrable courses can help you save time, and money, and move forward toward your goals. Plus, our summer courses are available in a variety of formats to work around your busy schedule!
Which format suits your learning style and personality best?
Self-motivated? Online classes provide flexibility
Complete all your classwork online. With our Flexible Online courses, you'll have to meet assignment deadlines but you won't have any scheduled online class meetings. Scheduled Online courses give you the chance to meet with your class and instructors, but virtually from anywhere.
Need structure? In-person learning classes provide a schedule
Meet with your instructor and classmates during scheduled times on campus.
Want a Blend of Both?
Blended classes include some online lectures with some in-person class sessions.
Summer classes begin as early as May 15, 2023
Transferring credits? Be sure to consult with your advisor or department head at your school to make sure the classes you pick meet the requirements for your school before you register for classes at MCC.