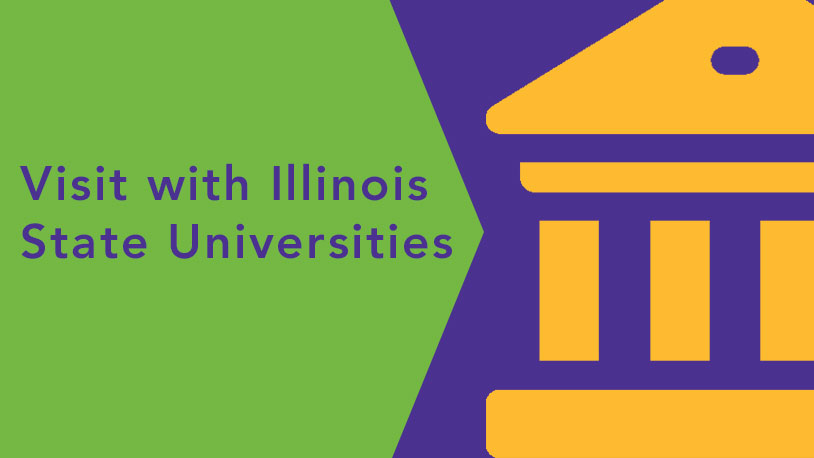 State University Transfer Day
March 3, 2021 from 10 a.m. to 12:45 p.m.
Illinois is home to 12 public universities that provide post-secondary education to more than 150,000 students each year. These universities provide accessible higher education for Illinois' families, transformational academic, cultural, and economic resources for the State of Illinois, and 12 great reasons to stay in Illinois.
We invite you to connect with representatives from our State Universities to get information about the transfer process, cost, housing, financial aid, and any other questions you may have. Simply select the Zoom link for any session you would like to join. We encourage you to join the mailing list by selecting the link for each institution you are visiting. We look forward to meeting with you!