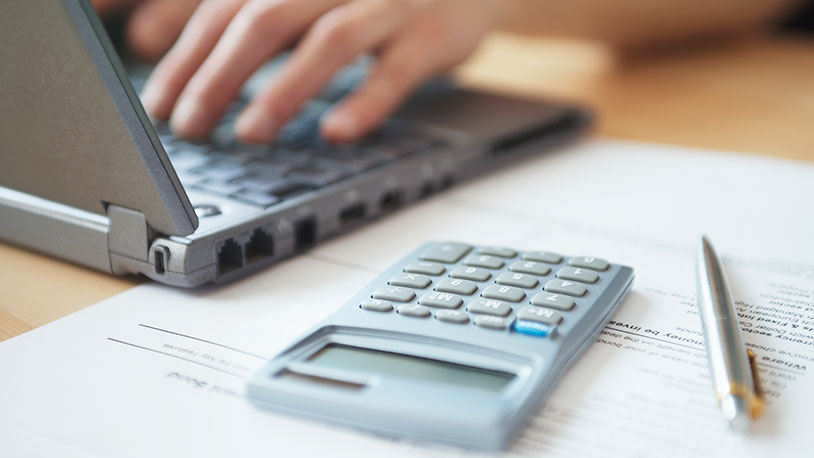 VITA Tax Clinic
Free Income Tax Preparation
MCC offers free tax assistance and e-filing of federal and state returns for those who qualify with the Volunteer Income Tax Assistance (VITA) Clinic.
This year, we will offer services virtually, on-campus, and in a hybrid manner.
In-Person Services
McHenry County College 8900 U.S. Highway 14, Crystal Lake, IL Room B166/167
Use South Entrance, Park in Lower-Level D Enter by Flag Poles—Building B, Door B14 Temperature scans and COVID-exposure questions required to enter. Masks must be worn at all times on college premises and physical distancing must be maintained.
Walk-In Hours:
Mondays: January 25–April 12 from 5:30–8:30 p.m. (closed March 29)
Wednesdays: January 27–April 14 from 5:30–8:30 p.m. (closed March 31)
Saturdays: January 23–April 10 from 10 a.m.–1 p.m. (closed April 3)
Remote Services
To initiate remote services:
Send your Name, Street Address, Email, and Phone Number to vita@mchenry.edu and request an intake sheet for virtual tax prep. VITA will then send an intake sheet along with instructions to your provided address.
Complete the intake sheet and makes copies of all social security cards and IDs for taxpayer, spouse, and all potential dependents, along with originals of all other tax documents. You can either mail this information to MCC VITA via USPS or drop it off on campus in a drop box labeled "VITA" located in Building B, entrance door B14.
VITA will then prepare the initial return and reach out if any clarifications are needed. Once quality checked, VITA requests signatures of taxpayer and spouse, if applicable, via DocuSign or via USPS.
Taxpayer provides signatures via DocuSign OR hand-signs the actual return, and then returns documents to VITA via USPS OR brings to on-campus drop box.
VITA transmits return to the IRS upon acceptance of signatures and mails the final return copies to taxpayer.
Participants can view the status of their return at www.irs.gov/refunds once filed.
Additional services include:
Certified Acceptance Agent (CAA) for processing Individual Taxpayer Identification Number request (ITIN). An ITIN is required for undocumented workers (those in the U.S. without papers) who are working.
If you earn money in the U.S. as a resident, citizen or visitor, you have to file income taxes. If you can't get a Social Security number, you'll need an Individual Taxpayer Identification Number (ITIN) to file your taxes.
Trained staff will help individuals complete the Free Application for Federal Student Aid (FAFSA) form with the completion of the tax return. (appointment required)
What are the benefits of the VITA Tax Clinic?

Earned Income Tax Credit
Fast Refunds with free E-Filing of Federal and State Returns
VITA Certified Preparers
Banking and Financial Counseling (appointment required)
Free Application for Federal Student Aid (FAFSA) Preparation (appointment required)
Amended and prior years' returns (2017–2019) during the month of March
Language Services Provided
žITIN processing (Certified Acceptance Agency)

Who Qualifies?

The VITA Clinic prepares tax returns for individuals or households with incomes less than $65,000 and assists with Facilitated Self Assistance (FSA) returns for individuals or households with incomes less than $65,000.

What to Do I Bring to the VITA Tax Clinic?

Social Security cards or Individual Taxpayer Identification Number (ITIN) letters for all family members reported on the tax return (mandatory)
Valid photo ID for main taxpayer on tax return
Bank account routing and account number for direct deposit
Earnings statements (wages W-2s), pensions, Social Security, Unemployment, interest, dividends, 1099s, etc.
Tuition statements and expenses (1098-T)
Mortgage interest statements (1098)
Real estate tax bill
Prior year tax return
Cancellation of debt/bankruptcy information
Self-employed business income and expense
Brokerage Statements
Please note that VITA operations are fluid at this time, and changes may occur with little notice. Please follow our VITA Facebook page to keep up with the latest information.