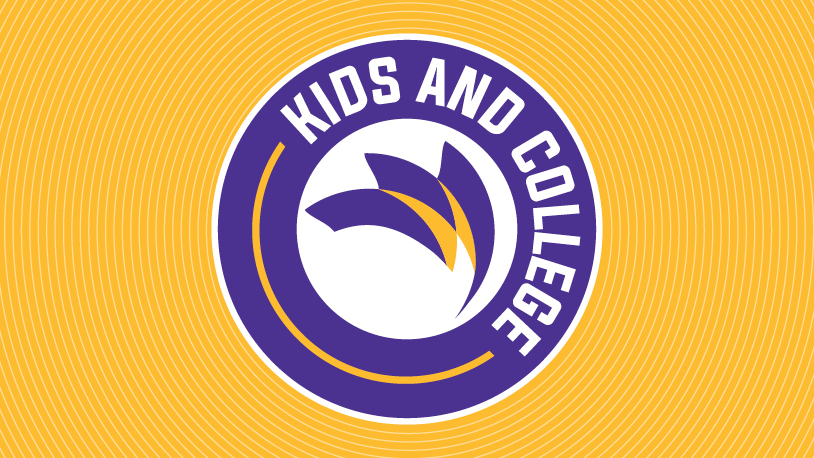 Kids and College
The Kids and College program offers a variety of hands-on classes (science, technology, engineering, art, and manufacturing) for students in grades 1-9 to introduce them to career exploration, expand their knowledge, and introduce them to new skills.
Summer 2023 | June 5-July 27
Our summer program welcomes campers, entering grades 1-9 in Fall 2023, to explore over 50 hands-on classes. Classes are held in-person Monday-Thursday and are scheduled for either a morning (9 a.m. to Noon) or afternoon (1 to 4 p.m.) session unless otherwise indicated. Campers are welcome to register for more than one class. New classes begin each week.
Classes for the week of June 20–22 will be held Tuesday-Thursday, as the College will be closed on Monday, June 19, in observance of the Juneteenth Holiday.
| June 5-8, 2023 for Grades K-6
Back by popular demand! Join Kids and College for Camp Invention®, by the National Inventors Hall of Fame, Inc.®, a four-day creative and open-ended learning camp that will include a rotation of four adventures—Catching Air™, Invention Celebration™, Mimicbot™, and Pop-Up Venture™.
Browse Kids and College Classes by Grade
Use the grade the camper will enter in Fall 2023.
Information for Registered Campers
All registered campers receive an email with a copy of the Camper's Guide which includes information about arrival and departure, camper expectations, health and safety protocols, and what to bring.
Required Camper Forms
MCC must have information for all campers one week prior to the start of their first camp. Failure to submit the necessary forms will result in the cancellation of registration.
---
MCC encourages all individuals to participate in its programs and activities. If you need accommodations or a sign language interpreter, contact Access and Disability Services at (815) 455-8766 or disabilityservices@mchenry.edu.