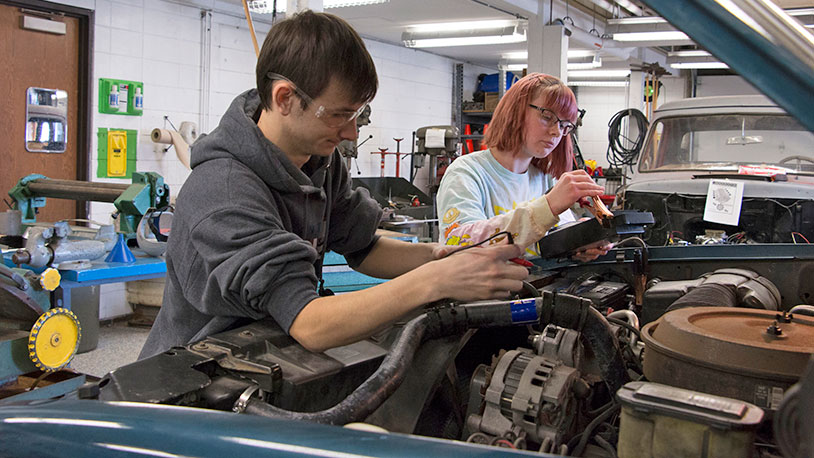 Partnership for College and Career Success Programs
Start working on a professional certificate or associate's degree while you're still in high school. Statistically speaking, that means your job (and salary) prospects will be better when you graduate. Plus, depending on the program, a lot of the classes are at no cost to you!
When you participate in a PCCS program, you come to MCC during your regular school day to take classes. Some credit you earn may count toward your high school graduation requirements, in addition to counting as college credit at MCC. These college credits may also transfer to other community colleges and four-year schools. MCC offers these PCCS programs:
---
How do I register for PCCS?
Meet with your high school counselor or home school official and obtain permission to enroll in selected course(s). Remember, you must meet all prerequisites for the course(s).
Complete the Registration Form.
For courses that require a prerequisite, MCC has implemented Multiple Measures criteria for the 2020-2021 school year. Once the application has been received, this change will be explained to the student.
Purchase textbooks in the MCC Store.