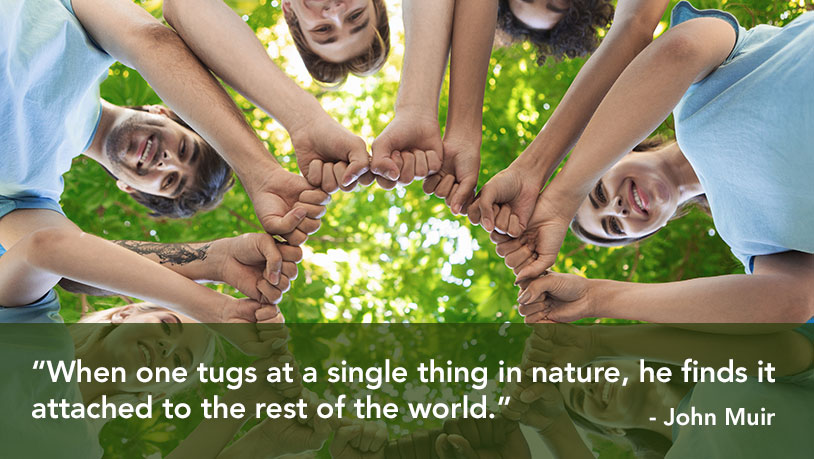 Sustainability Center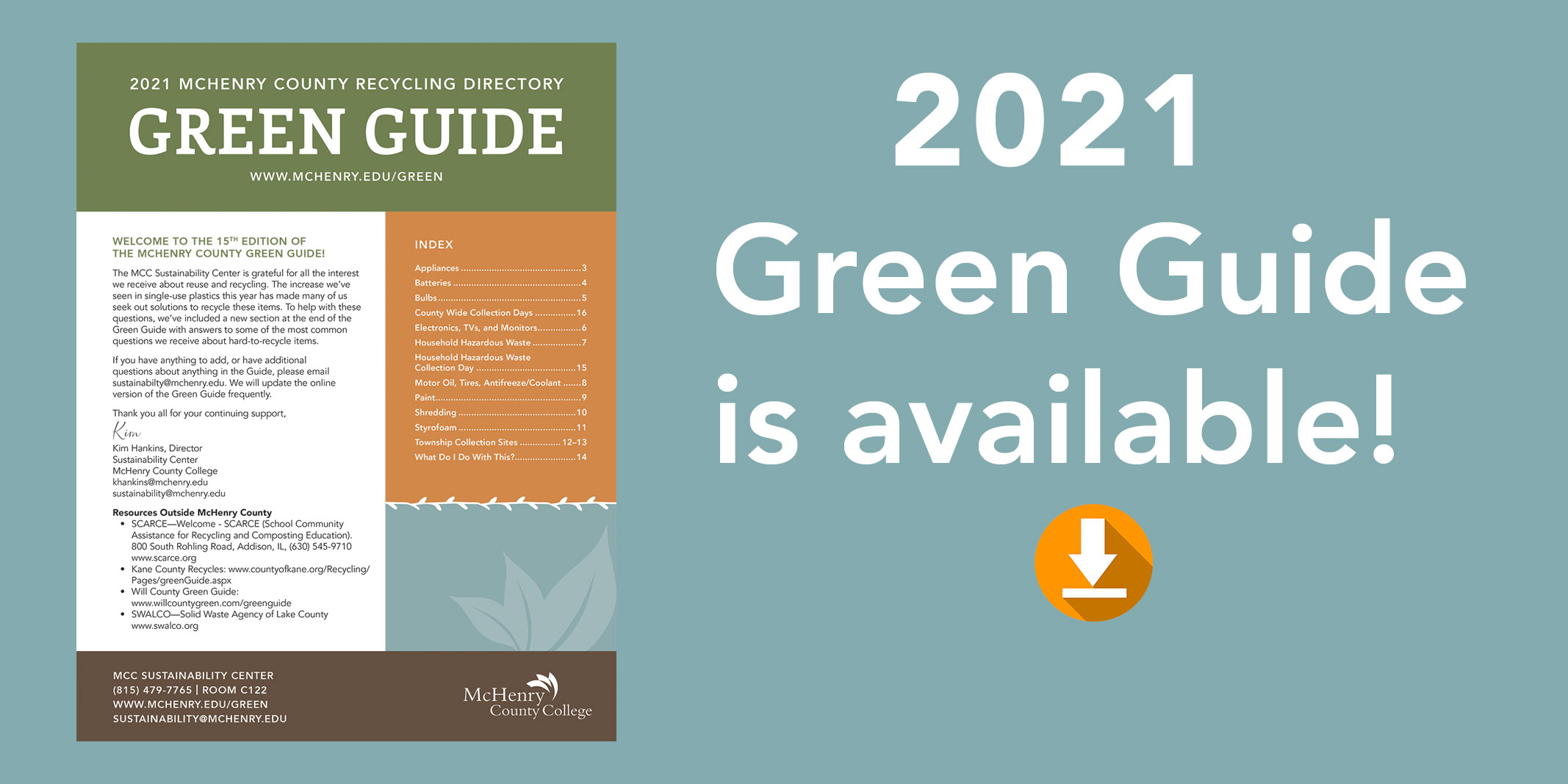 Email sustainability@mchenry.edu for a paper copy to be mailed
Time-saving tip: to search PDF file – press "Ctrl-F"
Note: Due to the COVID-19 pandemic, many organizations were operating with reduced availability. Refer to their websites to confirm hours of operation.
2021 Green Guide Highlights:
County-wide residential electronic collection events information
County-wide household hazardous waste collection event details
New Section – what to do with the very hard to recycle items
Recycling tips on PPE, take out containers, and delivery packaging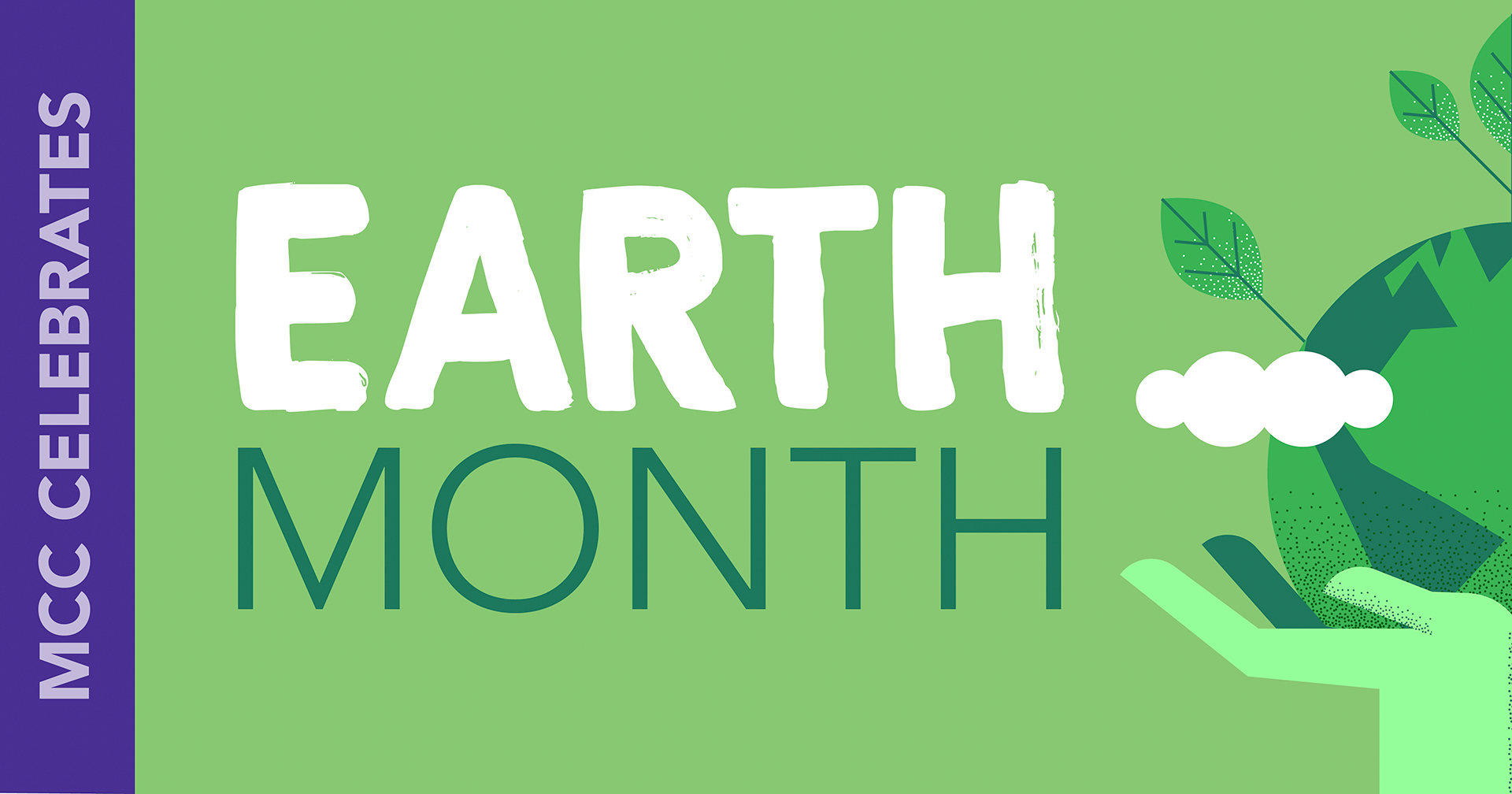 Celebrate Earth Month with MCC! Join us for a fun and informative series of 30-minute sessions throughout the month via zoom!
See a list of events in the sidebar. 
Join all sessions at tinyurl.com/mccearthmonth or https://mchenrycc.zoom.us/j/91719822206
All MCC staff and students who attend any of our events will receive an Earth Month special gift!