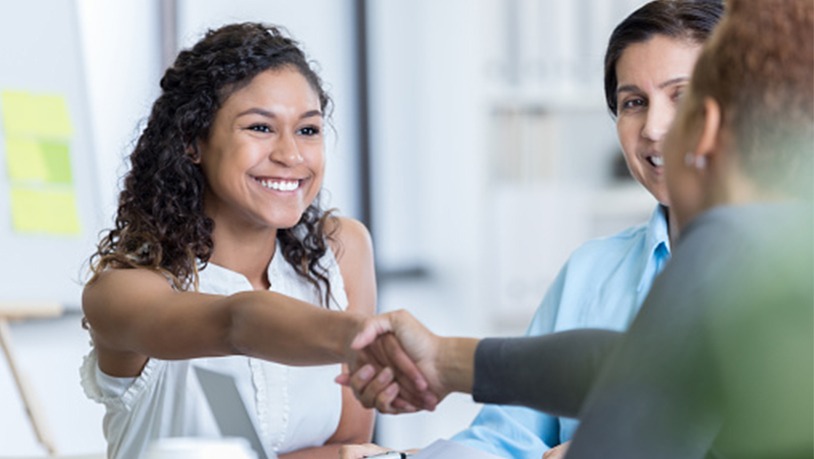 Preparing for an Interview
Once you have an interview scheduled, follow these preparation points to be as successful as possible.
Before:
Research the company/organization. Visit their website, know what they do, where they're located, and review the job description.
Compare your skills with the company's needs.
Practice interviewing and prepare some questions for the interviewer.
Practice makes perfect! Improve your interviewing skills with InterviewStream's on-screen interview scenarios developed by employment professionals.
Confirm the interview time and date.
Day of:
Dress appropriately.

Do not wear excessive make-up, perfume/cologne, or jewelry.
Either ask what the expected attire is or dress business formal, even if you know the work dress code is casual.

Be early - arrive about 15 minutes prior to the scheduled interview time.
Convey confidence in your body language and in your attitude.
Listen carefully to the interviewer.
After:
Follow up with a thank-you note no later than one business day after the interview. A written note is customary, but an email is also acceptable. Do not skip this step - a follow-up note is a great opportunity to remind them of who you are, what you talked about in the interview and why you are the best candidate for the job. Your note should include:

Thanks to the interviewer for their time
A reference to what was discussed in the interview
Why you think you would be a good match

If you were given a timeframe of when the interviewer would contact you and you have not heard back, wait two to five days and contact them to check on the decision.